Gidleigh Park Hotel Oil Tank Installation
INITIAL REQUEST AND WINNING THE BID
May brought with it the fantastic opportunity to work with the Gidleigh Park Hotel. After a website enquiry and a successful bid, we set out to work on their new oil tank installation. Gidleigh Park Hotel made us aware of guest arrival times which we took into consideration and worked with them to set out a timeline of work to accommodate their needs.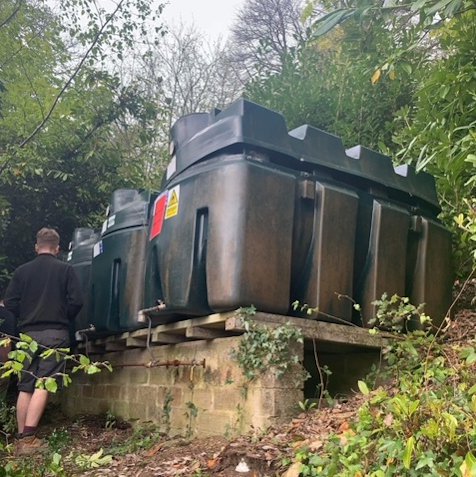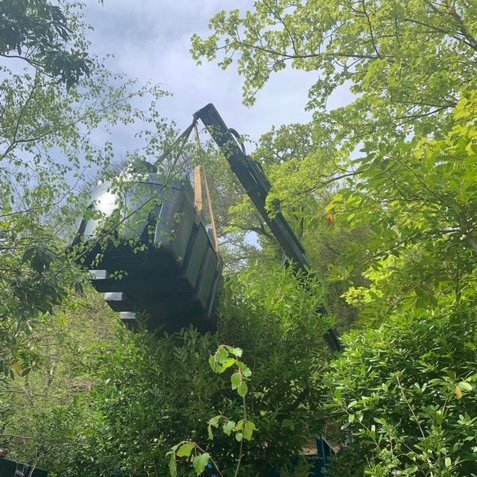 STARTING THE JOB
On our first morning on-site, we started by emptying the four current plastic bunded 2500 litre oil storage tanks. Once emptied we removed the tanks with the help of a Hiab. We then set up a temporary tank and oil supply whilst remedial works took place.
To comply with current OFTEC regulations a new concrete base was needed. We knocked down, removed and disposed of the existing concrete blocks and elements making up the base, this was cleared away into a skip ready for the area to be levelled and a new base to be poured.
GETTING THE BASE READY
On our second morning, we returned to compact the hardcore and shutter up ready for the Jetset concrete mix to pour a new concrete base. Due to the needs of the hotel, it was decided that the best course of action for the new tank was to go with the Atlas BVA9400 bunded oil storage tank. To accommodate the weight of the new tank, the base needed to be reinforced with bars.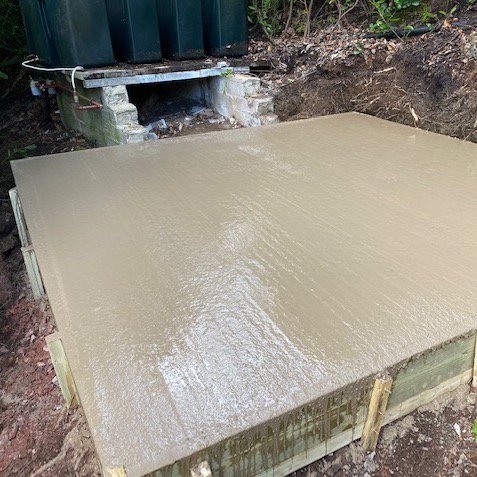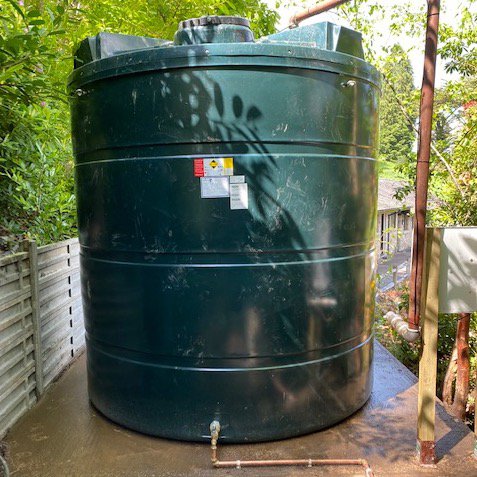 INSTALLATION DAY AND FINISHING THE JOB
We returned a week later to the set and prepared base, and got to work on constructing a concrete retaining wall that was needed to keep back a 4ft dirt bank. With everything in place, it was time to get the new tank installed. Our old friend Hiab helped us with lifting the new tank into place, and once secured we filled the tank with clean oil ready to go.
We finished off by connecting the new tank using a new 22mm copper oil supply pipe and removing the redundant pipe from the site to dispose of properly later. Due to the height of the new oil tank installation, a new offset remove fill pipe and Unitop gauge for remote filling was also installed.
After a thorough clean up the hotel was ready to welcome its guests in the afternoon and we were off to properly dispose of the old tanks and waste products.