INSTALLATION
TANK INSTALLATION
We can supply a range of oil storage tanks which best suit your needs. We carry out every aspect of the installation from start to finish, from transfer of any fuel into your new tank to disposing of your redundant tank. Part of the renewal process may require the platform for which the existing tank is situated on to be altered or replaced, we offer this service as mandatory to all our customers and can be discussed with one of our expert engineers. All new installations will meet current OFTEC regulations and signed off by our registered engineers.
OIL LINE SUPPLY
Our trusted team can install a new oil line from the oil storage tank to the oil line fired appliance above or below ground at the correct depth. This maybe involved if you have had a oil leak on the supply line and require a new line or your relocating your tank and require a new line in place. We have a fully licensed excavator driver to hand so no job is too big!
If you have noticed a leak on your supply line or believe there to be a leak we can offer a pressure testing service which we also carry out on all our installations to check the line is clean, clear and leak free before we connect to both the oil storage tank and oil fired appliance.
TEMPORARY OIL STORAGE TANK & OIL LINE SUPPLY
Our team has worked alongside insurance clean up companies for many years and part of the procedure before their investigations begin is to set up a temporary oil storage tank and oil line supply to keep our customers oil fired appliances supplied whilst exploratory investigations are being carried out. We can offer this service to our customers who wish to keep their appliances supplied by oil whilst any alterations or ongoing work is being carried out to their oil storage tank and or platform.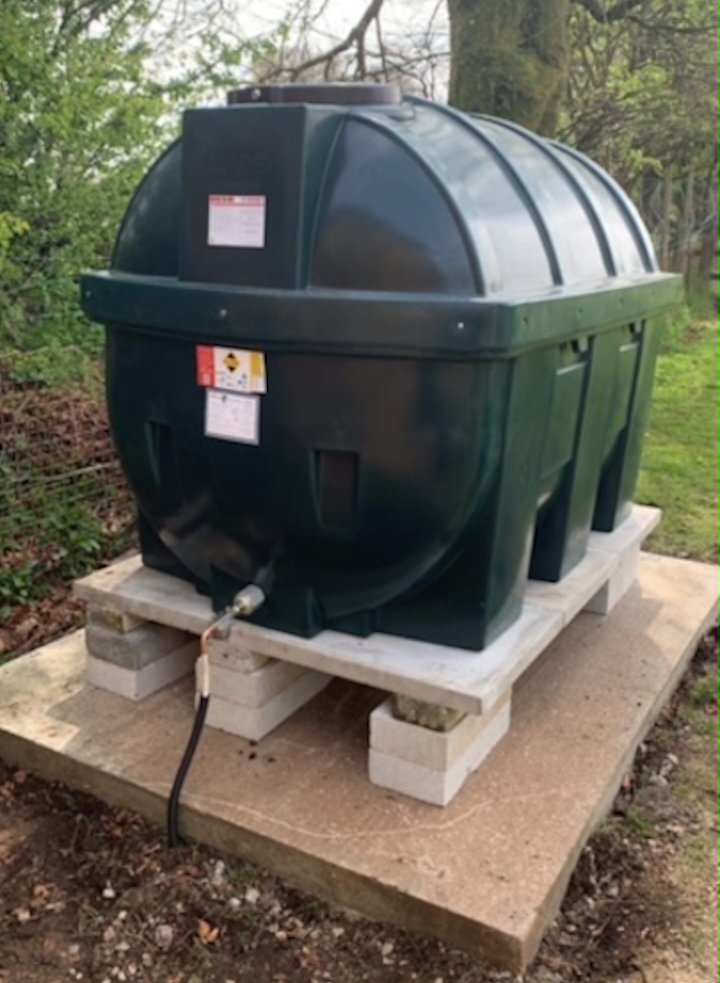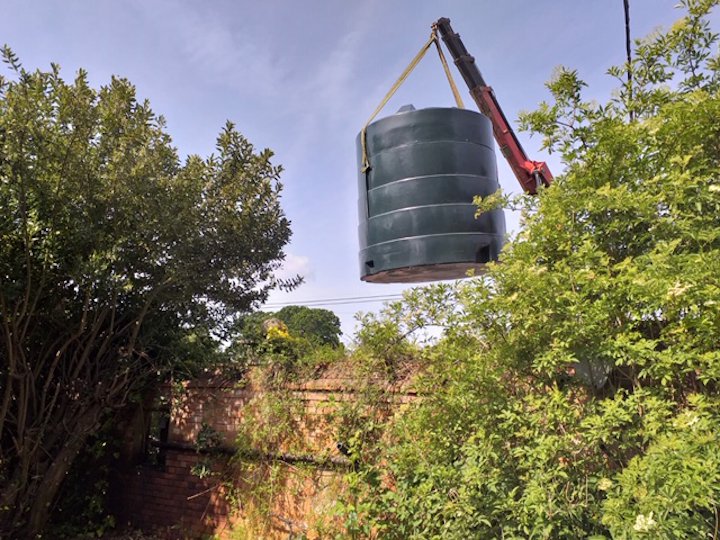 REMOVAL
We offer the service of removing your old or unwanted oil tank and any remaining contents.
TANK REMOVAL
All tanks we remove are cut and fully emptied into a waste tank and collected for recycling by one of our tank suppliers.

100% of tanks we remove are recycled
FUEL REMOVAL
We can dispose of any unwanted kerosene and red or white diesel into our waste tanks.
WATER & SLUDGE REMOVAL
Our team of fully qualified engineers can remove water and sludge from inside your oil tank and clean the supply line to the aga, Rayburn or boiler allowing a clean and clear flow from the oil storage tank to the oil-fired appliance. Cleaning any filters along the supply line and checking all joints are tight and leak free during the process.
RENEWAL
GAUGE, VALVES & OUTLET RENEWAL
Gauges, valves and outlets often rust, leak or seize up due to the outside elements causing an oil leak or not allowing the device to fully turn off. Our team can remove and replace all types of gauges, valves or outlets on a domestic and commercial oil storage tank including sight tubes for any single skin tanks so you can rest assure your new device is leak free and can be turned on or off with ease.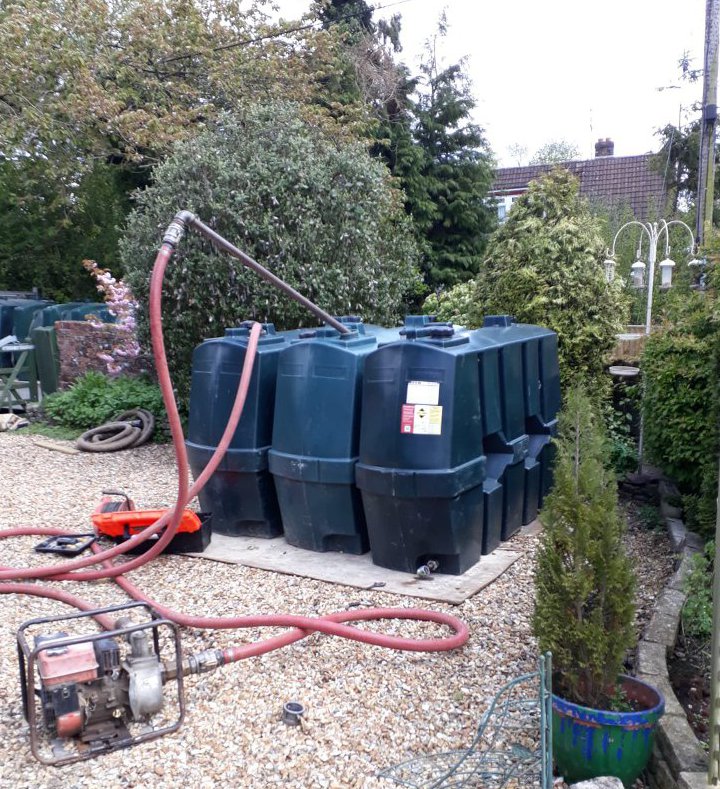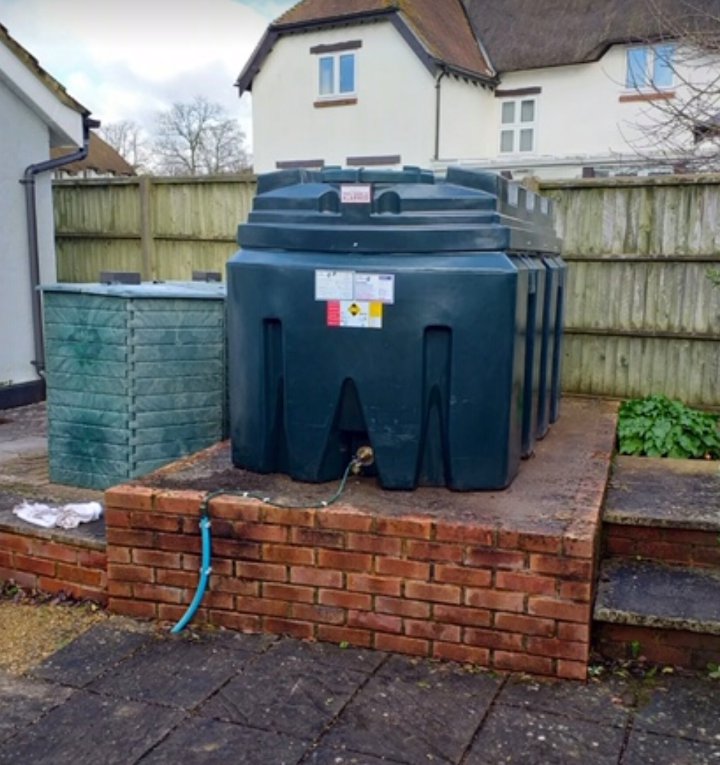 TANK CARE & MAINTENANCE
ANNUAL CHECK-UP
We also offer an annual oil tank maintenance service for our customers to ensure the longevity of your tank.
By having an annual check-up our team are able to catch any issues early and fix them before they become a problem.
Didn't get your oil tank installed by us but still want to take advantage of a yearly service? No problem, contact us today and we will be happy to talk you through your options.
FREE QUOTATIONS
Call 01884 839810 and talk to our experts for free today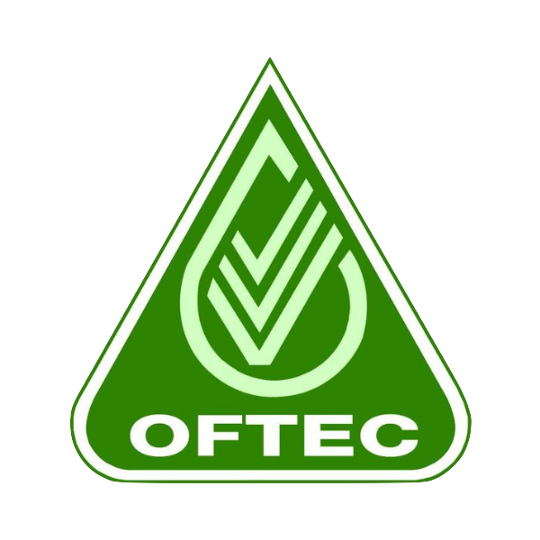 FULLY INSURED AND OFTEC REGISTERED
Our team of engineers are fully insured and conduct our work adhering to the OFTEC guidelines. Our team of OFTEC registered engineers can provide you with the relevant forms confirming your new installation meets current OFTEC regulations. We are experienced in working with the current regulations and are able to offer solutions and adapt each job to fit your specific requirements.
Follow this link to the OFTEC website to see in full detail all current regulations your tank is required to meet.