Gobind-Crook Job
Initial Site Visit and Assessment
A Google enquiry for a free no obligation site visit took us out to the Gobind-Crook property. Once there we assessed their old tank, and with signs of cracking and wear and tear it was decided a new tank was needed. With the customers acceptance of our quote we got a date in the diary for the new installation.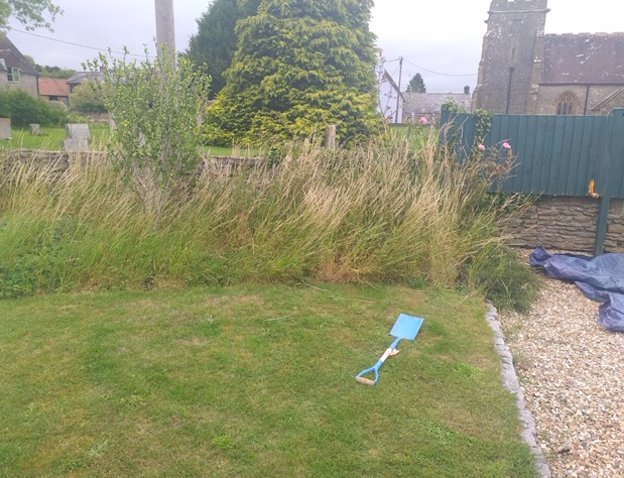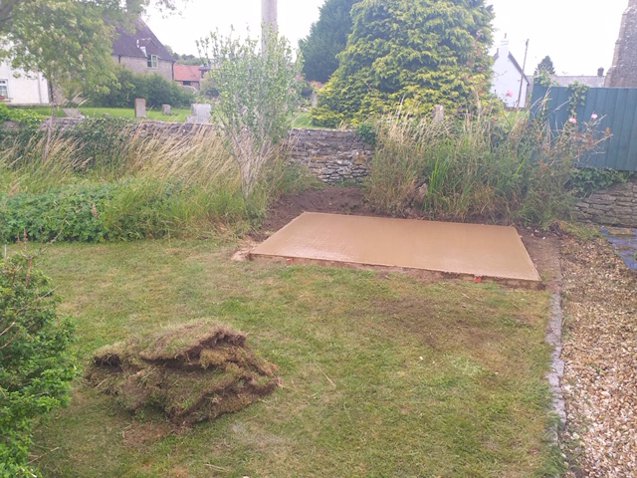 The Day of the Job
The day of the job, and we start by syphoning out the existing plastic single skin oil storage tank, removing any water and sludge whilst we are at it. Now empty, we remove the tank from site so we can get to work.
To get a good base for the new tank to sit on, we excavated an area of the turf. In its place went a new concrete base to comply with all current OFTEC regulations. Before we could do anymore we needed to leave this to set. This didn't mean we had nothing to do though, as we also needed to lay a new 10mm copper oil supply pipe inside a 22mm conduit. In order to do this, we trenched across the gravel driveway, and any remaining distance of pipe was clipped along the external property wall. 
The Finished Product
Once the new base was ready to go, we installed the new tank of choice – a Deso H1800BTGK bunded oil tank – and pumped in clean oil. With everything in place we reconnected the existing oil fired appliances to the new oil tank and set up a new Watchman.
After a thorough clear up of the site we were ready to leave and prepare for proper disposal of the old tank and waste products.