Wiltshire College
Initial Site Visit And Assessment
Working on behalf of Watson Fuels, our team carried out a site visit at Wiltshire College and University Centre to assess their needs. We found that we needed to replace an aged and corroded steel oil tank (and ensure proper removal) for a new one of the customers choosing.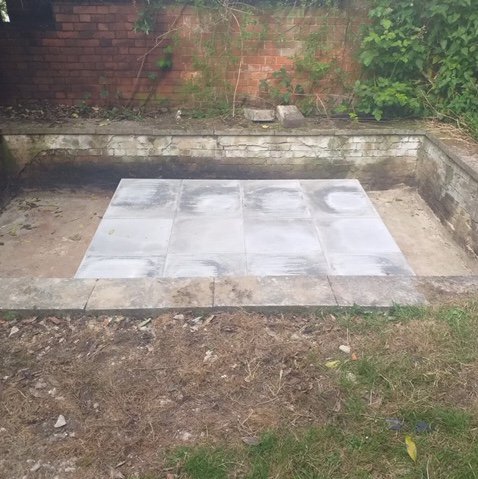 The Job Starts
The day of the job. To aide in the removal of the old oil tank, we started by syphoning the existing oil into holding tanks on site. We then set up a temporary tank and supply line so that their oil fired appliances could still be safely used whilst we worked.
With the tank now empty, we needed to remove it from site. How you ask? By using a Hiab that's how! Any waste was disposed of in a waste tank kept onboard our truck for safe disposal once we left. Once removed we were able to work on the base for the new tank.
Bringing In The New Tank
The old brick piers were covered in oil and not in very good shape. We needed to get rid of them. Once removed, we then constructed new concrete block piers, allowed them to set and then spanned them with concrete lintels and slabs. Together this created a fully supportive base for the new tank. 
This needed time to set so we left it to it. We returned later on to install the customers new tank of choice – a Titan ES5000 bunded oil tank with remote filling capabilities. This achieved by extended offset fill.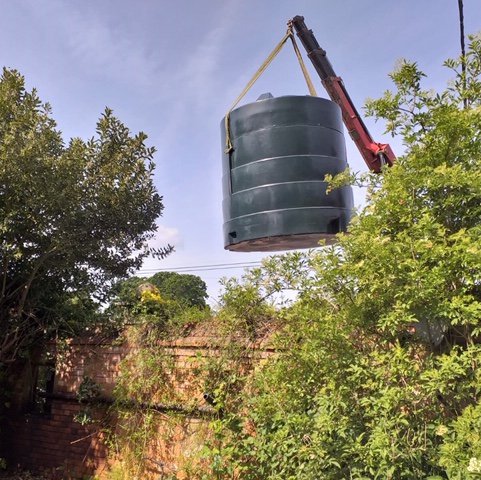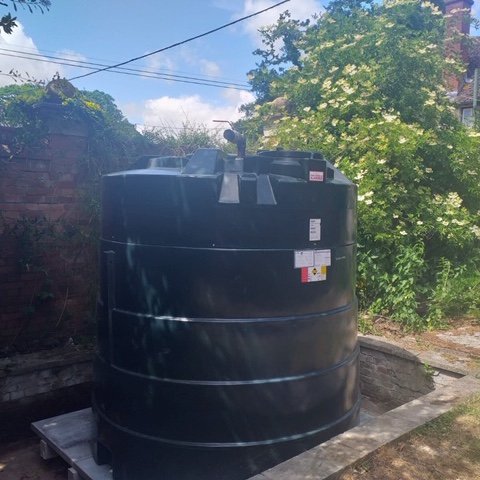 The Finished Product
With the new tank in place we could start pumping in clean oil. Once filled, we reconnected the new tank to their existing oil fired appliances.
Their old oil tank removed, and a new one in it's place, we were ready to start a thorough clear up of the site. Once done we were ready to head home knowing we had a happy customer.