Wintle Job
Initial Site Visit and Assessment
A website enquiry brought us to the Wintle property where we were asked to assess their oil storage tank. With much wear and tear, and signs of cracking to the existing tank, it was determined a new oil tank install was needed. 
After the site visit, and an acceptance of our quote, we got to work.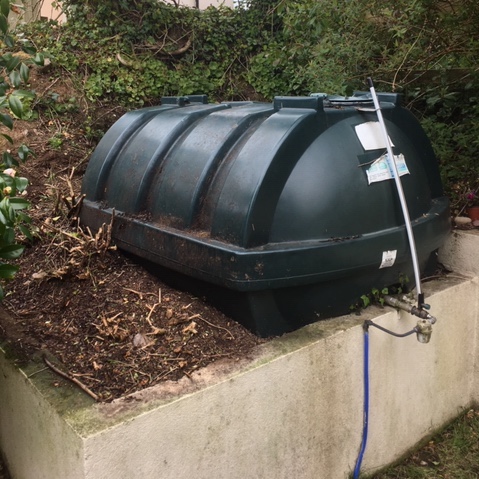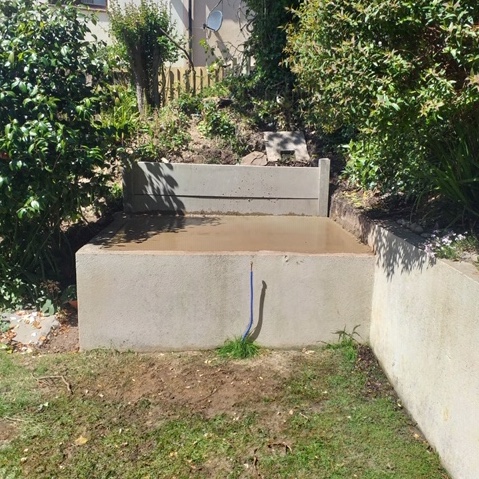 Out With The Old, in With The New
On the day of the job, we syphoned out the existing plastic single skin oil tank to a temporary holding tank. Once emptied, and with any sludge and water removed to a waste tank, we removed the redundant tank for proper disposal later on. 
The old tank was originally placed back into a bank. In order to comply with current OFTEC regulations, we excavated this bank and levelled it off. In addition, we needed to construct a retaining wall to keep the remaining bank back. To accommodate the new oil tank we then poured a concrete base within the new retaining and existing walls.
A Job Well Done
This needed time to set so we left it to it. We returned later to install the oil tank of choice – a Deso V1230BTGK bunded tank. Once installed we pumped in clean oil and reconnected the tank to existing oil fired appliances. We also set up a new Watchman, and after a thorough clean up were off on our way.