Yeomans Job
Initial Site Visit and Assessment
A Google enquiry for a free site visit took us out to the Yeomans property to assess their new oil tank needs.  After a look around the site, we put together a quote and, with the customers acceptance got a date in the diary for the new oil tank installation.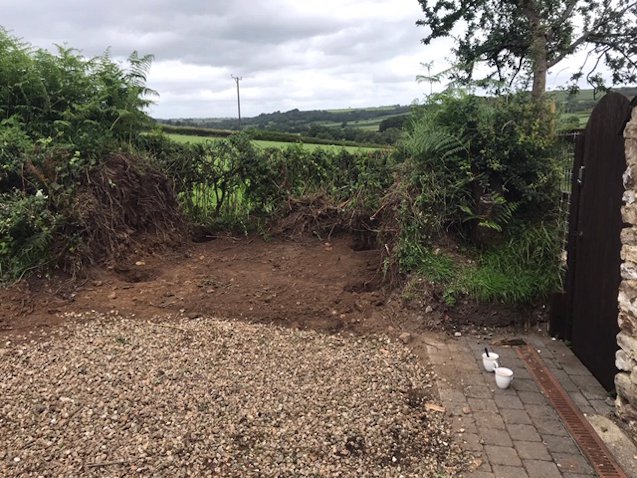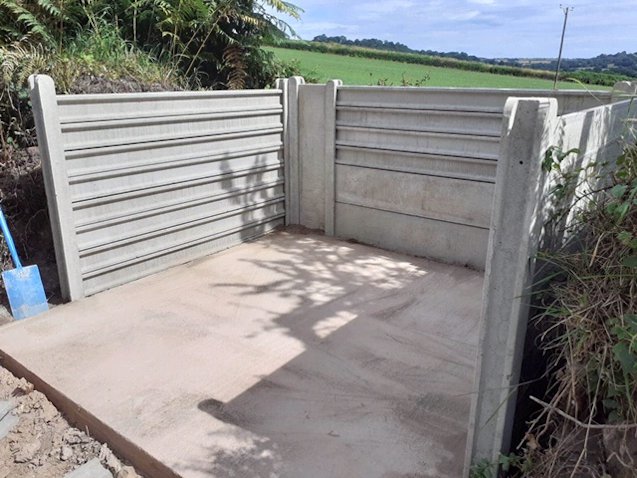 The Day of the Job
The day of the job, and we started by syphoning out the existing plastic single skin oil storage tank, removing any water and sludge whilst we were at it. With the tank emptied, we removed it from site so we could get to work preparing a proper base and surround for the new tank.
In order to comply with current OFTEC regulations, we had a lot of work to do to ensure the ground and surrounding area were safe to accomodate an oil tank. We started by excavating the bank and levelling it off, and then constructed a retaining wall to keep the bank back, and to also act as a necessary fire wall between the new tank and the neighbouring boundary. With this in place, we poured a new concrete base and left this to set.
The Finished Product
Once the new base was ready we installed the new tank of choice – a Deso V2455BTGK bunded oil storage tank. With the new tank in place we pumped in clean oil and laid a new 10mm copper oil supply pipe inside a 22mm conduit. We then reconnected the existing oil fired appliances and set up a new Watchman. The new oil tank installation was now complete.
After a thorough clear up of the site we were ready to head home and prepare for proper disposal of the old tank and waste products. We left a very happy customer with their new oil tank installed and a clean and tidy site.